It's not uncommon to hear the terms 'Salvage Car' and 'Scrap Car' used interchangeably. Although both types of cars categorize under less-than-perfect conditions, there are tangible differences between scrap and salvage cars that can often serve as critical indicators of how useful you'll find them. However, both of them can help you get cash for old cars in Sydney! We've covered some simple ways to tell the difference below!
What Exactly is a Salvage Car?
A salvage car has met with an accident or has been damaged where the insurance company mentions it as a total loss and unfit for road use. In most cases, the required cost of repairing the vehicle to make it roadworthy again outweighs the vehicle's value, forcing the owner to dispose of it.
The insurance company will frequently send the vehicle to a salvage company that specializes in salvage cars, such as Car Buyers Sydney. Salvage cars are typically less than ten years old, implying that their parts are in better condition to be repaired or stripped for resale. With some investment and knowledge, companies can make salvage cars roadworthy again.
What Exactly is a Scrap Car?
Scrap cars are beyond repair, and you cannot drive them again, but parts of the vehicle that are still intact are valuable to buyers even though the car has reached the end of its useful life. It may contain the amount that a buyer was already repairing a vehicle is searching for.
Scrap car have typically been in an accident, failed an MOT, or reached the end of their useful life. Scrapping a vehicle has a positive environmental impact because of being stripped throughout, and you can often reuse the materials to make something new for other cars. As a registered Authorised Treatment Facility, scrap car must be disposed of, and ATFs must follow strict waste standards and government recycling regulations.
Is there a Price Difference Between Scrap and Salvage Cars?
The vehicle's condition determines the amount you will receive. A salvage car will often command a higher price because you can restore it to roadworthy conditions. However, this does not apply if the cost of repairs exceeds the price you paid for it. The value of a scrap vehicle accounts for its age, weight, size, and condition. A larger car will cost more because it has more metal available.
Read More: How to Take Care of The Engine? Here Are 5 Useful Tips
So, What Exactly is the Distinction Between Scrap and Salvage Vehicles?
A salvaged vehicle has the potential to be roadworthy once more. When a scrap car reaches the end of its useful life, it is sent for car removal and sold for scrap metal prices.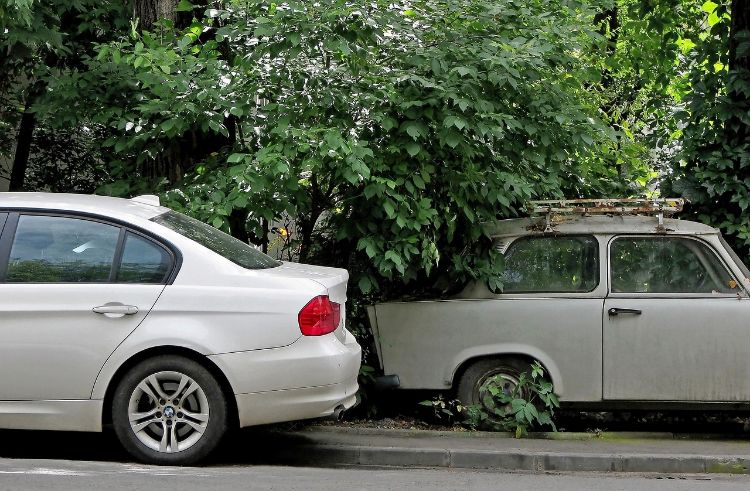 For buyers, what is the distinction between scrap and salvage?
As a buyer, if you're looking at salvage vehicles, search for cars with good parts you can drive again. It is an excellent investment opportunity. A scrap car only considers the vehicle's weight, determining how much you will pay for the scrap or make from selling the vehicle.
What Should I Begin to do if I Want to Scrap or Salvage a Car?
Cash For Cars is well-positioned to help you with your vehicle and can advise you on the best course of action. You will receive a quote in seconds without having to haggle. Whether your vehicle is scrap or salvage, contact Cash For Cars, and we will help you begin the process of disposing of your vehicle.
Conclusion
You've realized you have a scrap car after reading this guide. You might be fed up with it taking up space in your yard. You're ready to get rid of it! What are your options? You're in luck – we can assist you! We will pay you cash right away for your junk car. We remove scrap cars from your property and efficiently recycle them. In addition, we remove hazardous fluids and sell salvageable parts.